IHCIT 2022 has been successfully held. Thanks to all the experts and scholars for their support.
* Due to the effect of coronavirus, the conference changed to online.
The 2022 International Conference on Intelligent Mechanical and Human-Computer Interaction Technology(IHCIT 2022)was held via online successfully on July 22, 2022. Special appreciation extends to all experts and scholars. IHCIT 2022 is organized by AEIC Academy Exchange Information Center . This year, due to the effect of coronavirus and consider the safety of the participants, the conference changed to online, innovative scholars and industry experts from Artificial Intelligence and Electromechanical Automation fields join and exchange their latest research.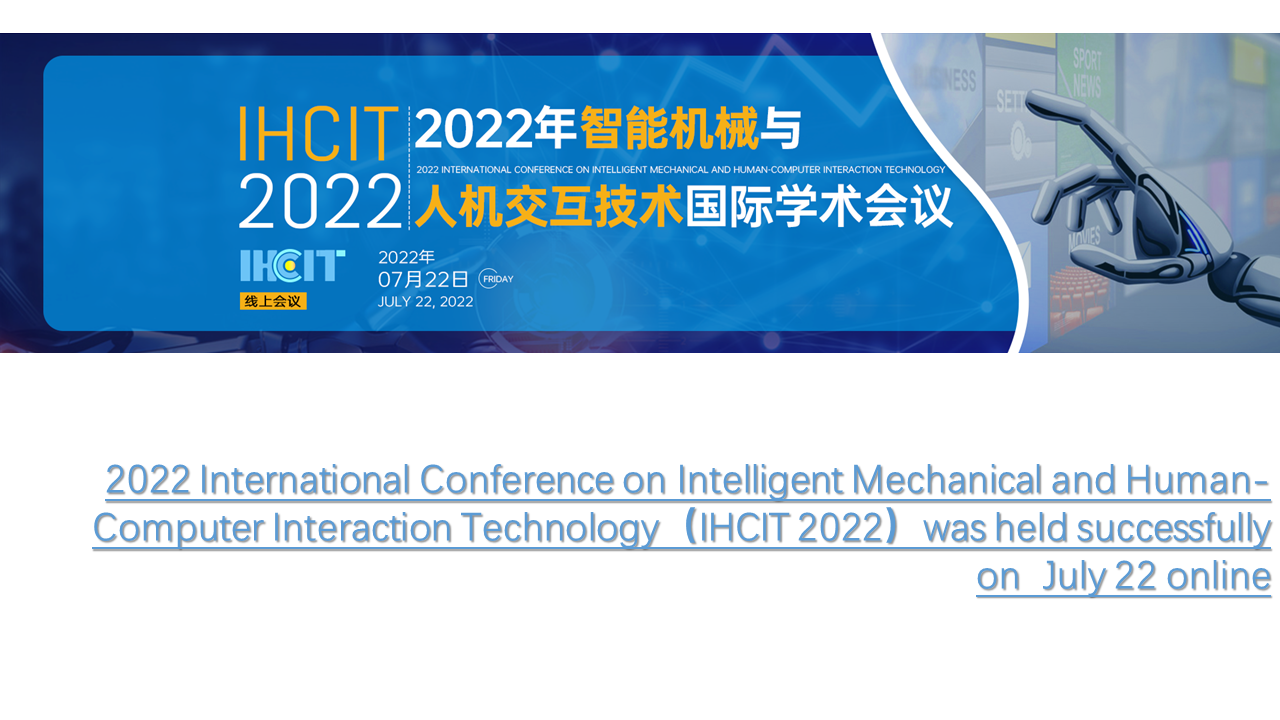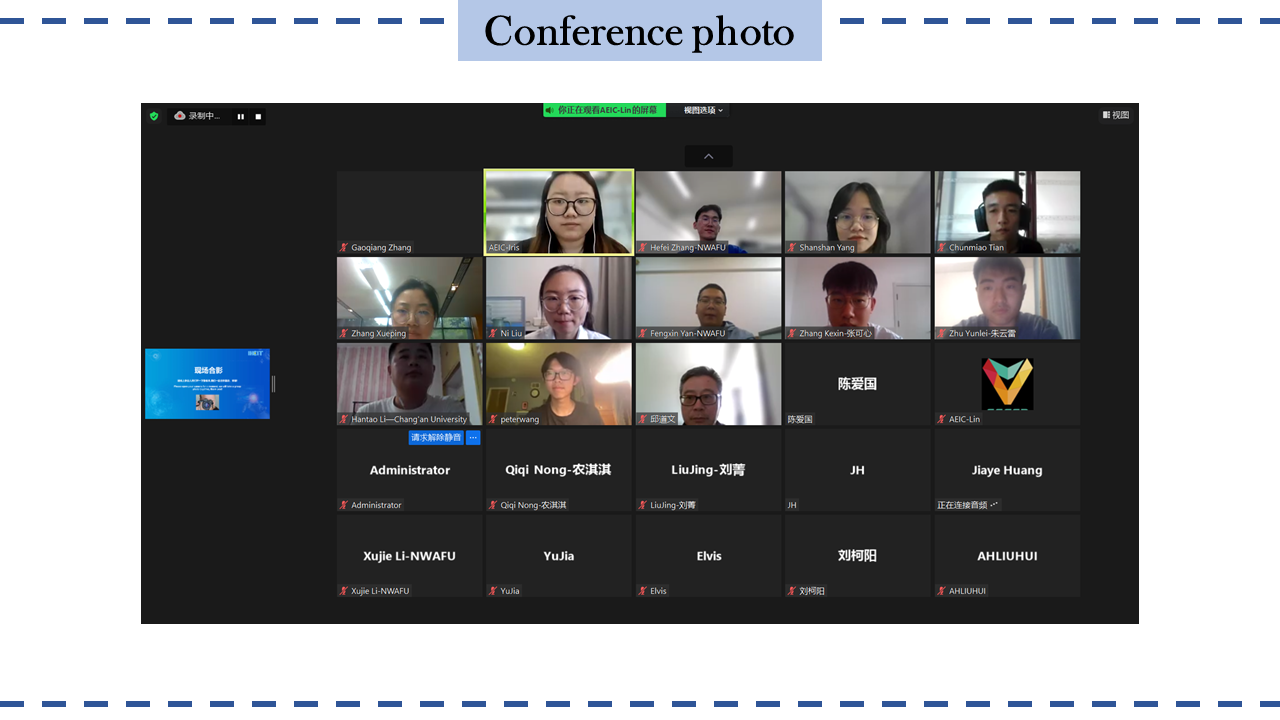 All papers will be reviewed by two or three expert reviewers from the conference committees. After a careful reviewing process, all accepted papers will be published in the Conference Proceedings, and submitted to EI Compendex, Scopus for indexing.

Note: All submitted articles should report original results, experimental or theoretical, not previously published or being under consideration for publication elsewhere. Articles submitted to the conference should meet these criteria. We firmly believe that ethical conduct is the most essential virtue of any academics. Hence, any act of plagiarism or other misconduct is totally unacceptable and cannot be tolerated.
Previous Publication and Index Record

The 2022 International Conference on Intelligent Mechanical and Human-Computer Interaction Technology(IHCIT 2022) has been held on July 22-24, 2022 online, China. All accepted papers ofIHCIT 2022 has been published by EI catalogue seriesSPIE - The International Society for Optical Engineering (ISSN: 0277-786X) and indexed by EI Compendex, Scopus.

*IHCIT 2022: EI Indexing 丨 Scopus Indexing 丨 Conference proceedings in SPIE